Site Of the Moment:
Hawaiian Monkey Bizz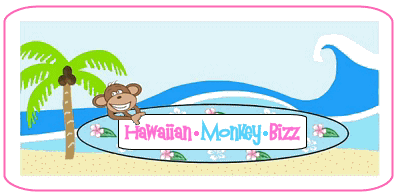 Rank
Site
In
Out

1

Hawaiian Monkey Bizz



0
0



2

Carta Gravura-an eclectic mix of jewelry



0
0
Welcome to Carta Gravura, an eclectic mix of sterling silver and antiqued brass jewelry. If you are looking for jewelry with a modern look, but a retro and vintage feel, you have come to the right place!

3

MMORPG warofhell game



0
0

MMORPG free online game warofhell.com
Select a race and start playing. Hunt monsters summon them
do alchemy forge weapons beat lords get #1 rank top spot.
build an army. beat your enemies. FREE FOREVER



4

Goofy Grape Gumdrops



0
0

Goofy Grape Gumdrops offers *FRIDGE CANDY*!
Our yummy scented magnets are like candy for your fridge. Come see what fun whimsical scented magnets we have today!!

5



0
0

Unique gothic gift shop with gifts for teens, kids and adults. Obscure, cute and fun art.
Rank
Site
In
Out

6

Ely Organics - Your Source for Miessence Certified



0
0

Are you looking for organic products you can trust?

Miessence Certified Organic products are certified organic to the highest international food standards; USDA & ACO (Australian Certified Organic).


7

Everything Works If You Let It



0
0
A one-woman beading show, focused on the creation of pretty, quirky & affordable accessories. Happily cranking out the goods in the High Desert of Albuquerque, New Mexico.

8

Creations From The Soul



0
0

I make ocean victorian style jewels as well as the most unique handmade glass beaded jewelry. Mixed media work that is sparkly and unique. I love Happy Art!!!!


Last Update: Thu, 06.07.18 13:25
Next Update: Thu, 06.07.18 13:55
Next Reset: Mon, 08.06.18 13:25
Sites: 8

Powered By GoTop100.com